Our signature items are wooden salt grinders and pepper mills. Each stunning piece is hand-crafted from exotic woods one-at-a-time in our Michigan studio. No two are alike. (Order a complementing set!) We use contrasting species of wood to create unique designs that range from the simple and classy to the intricate and complex. With a professional-grade grinding mechanism and a durable, epoxy-like finish, every mill/grinder is built and designed to be used every day. These extraordinary one-of-a-kind pieces of functional art will gleam and impress for generations to come!
We refer to our patterns by the names: layered, vertical, checkered, and chevron. They come in either satin or glossy finish. The professional-grade, fully adjustable grinding mechanisms used in our mills/grinders are guaranteed for life and made in the USA by Chef Specialties in Pennsylvania. Their pepper mechanisms are stainless steel and their salt mechanisms are ceramic. Mills and grinders are available in sizes ranging from 8″ to 12″, and up to 24″ upon special order. G3 Studios' style, technique, and process of construction are state-of-the-art. Our mills and grinders are built to last…beautifully.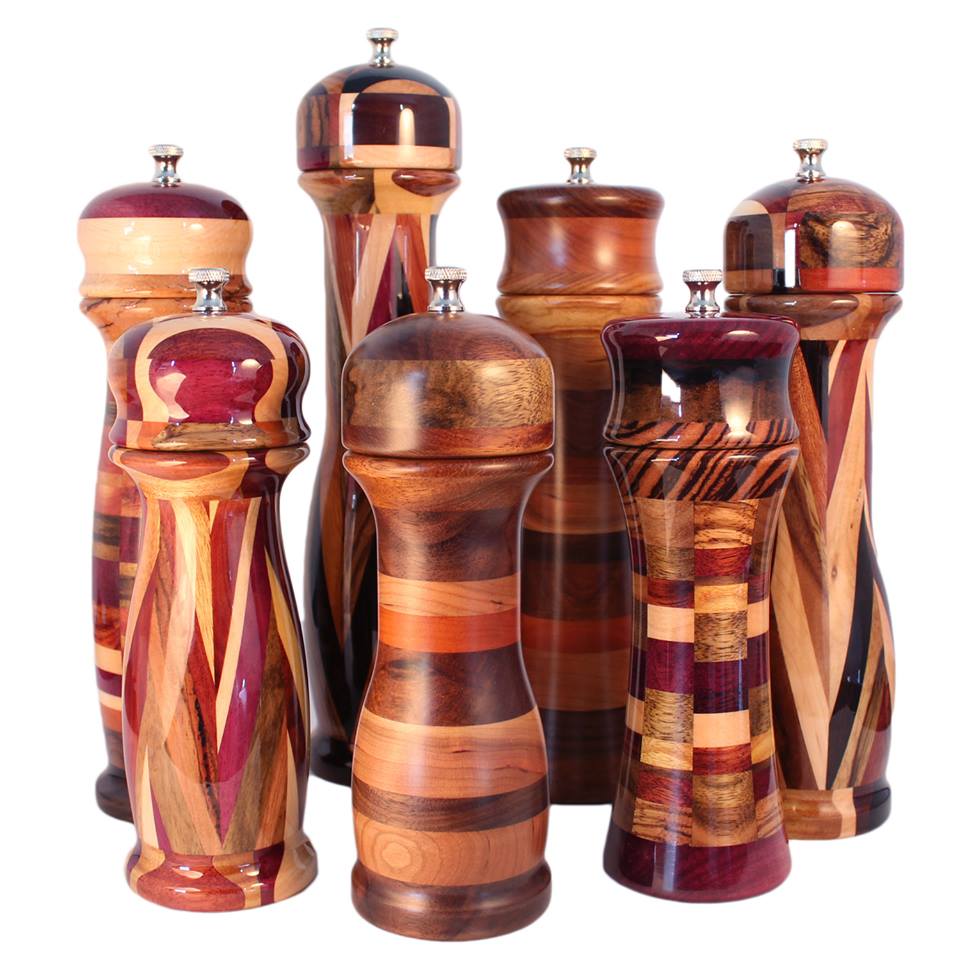 Note: For matching wood pepper mill and salt grinder sets in wood colors and patterns, it is best to have them constructed at the same time.  Once there is one mill made; it is almost impossible to duplicate the pattern of the another mill depending on the complexity of the pattern.
Receive the latest news and deals for G3 Studios!